MCRB Supports Local Labour Rights Group in Garment Factory Survey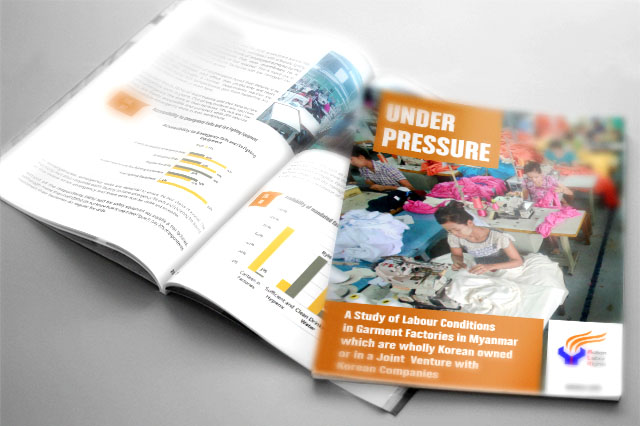 Action Labor Rights today launched 'Under Pressure', a report on labour conditions in a number of garment factories which are either wholly Korean owned or joint-ventures with Korean companies.
The survey, undertaken in mid-2015, compares conditions in factories to Myanmar legal requirements. It reveals significant non-compliance on the part of many factories, particularly concerning laws on working hours and overtime.
The research was made possible with support from MCRB as part of its commitment to build capacity of Myanmar civil society organisations working on business and human rights issues. However, the report's findings and recommendations belong to Action Labor Rights alone. The report in English, and Executive Summaries in Korean and Burmese are available here.



---
Read also