Construction Sector Transparency Initiative (CoST)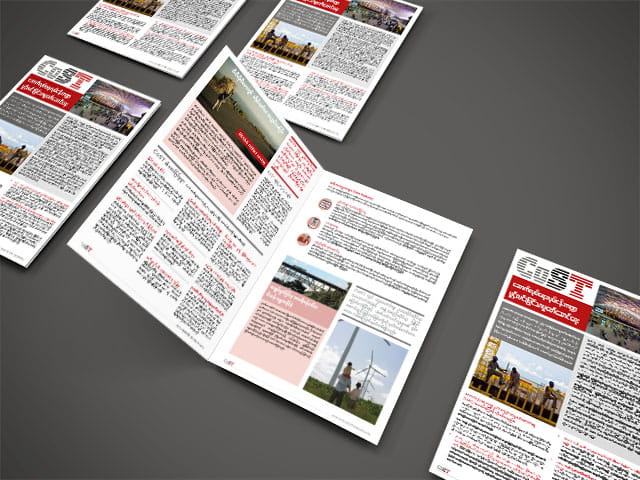 CoST is a country centred initiative that drives better value from infrastructure by increasing transparency and accountability in its delivery.
Download Flyer (4 pages, Myanmar language)
CoST is a multi-stakeholder initiative with 15 participating countries spanning four continents. Launched in 2012, CoST grew out of the lessons learnt from a three-year pilot programme which tested the viability of a new transparency and accountability process in eight countries.
---