Thilawa SEZ Multistakeholder Advisory Group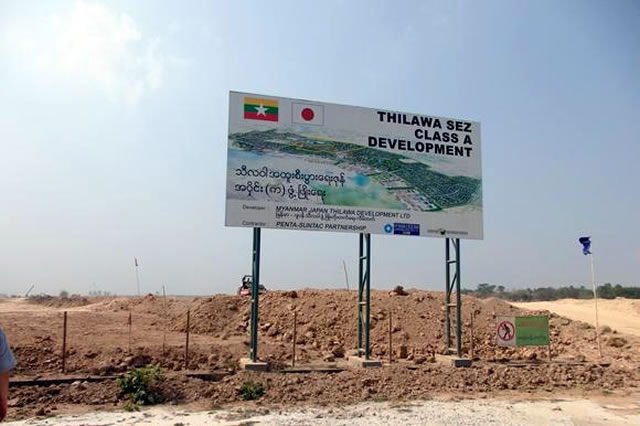 MULTI-STAKEHOLDER ADVISORY GROUP (MSAG) FOR THE THILAWA SPECIAL ECONOMIC ZONE (SEZ)

During 2014-2016, MCRB worked with a variety of stakeholders to promote improve coordination and exchange of information during the development of the Thilawa Special Economic Zone (SEZ) and in particular the rollout of the resettlement and the income restoration programme. A Multi-Stakeholder Advisory Group (MSAG), chaired by Myanmar Centre for Responsible Business in pursuit of its 'dialogue' objective, was formed in 2015 to advise on the implementation of the Thilawa SEZ Phase 1 project. Members included Myanmar Japan Thilawa Development Limited (MJTD), Thilawa SEZ Management Committee (TSEZMC), Thilawa Social Development Group (TSDG) and other community members and companies and non-government organisations, including Earth Rights International.
Terms of Reference were established and one informal and four formal MSAG meetings were held, most recently in March 2016, where it was decided to evaluate the achievements and functioning of the Group to date. Minutes of the meeting in English and Burmese are available for download.
An independent evaluation was commissioned from a consultant who interviewed Group members in July 2016. The evaluation noted that while the overwhelming majority of stakeholders agreed that the creation of the MSAG had been timely and necessary for the purposes of improving dialogue it appeared to have reached its limits; and that Yangon Regional Government's absence from the MSAG was regretted and their presence considered crucial to future dialogue. The full report is available in English and Burmese.
Discussions with individual group members were held in October 2016, and the way forward to improve communities-Zone dialogue including grievance handling.
Since then, MJTD have taken this forward and information is available on the website for the Thilawa Income Restoration Programme. This includes the Thilawa Complaints Management Procedure (TCMP) developed by MJTD with support from JICA, and the bilingual Complaints Form and Newsletters (e.g. 27,30,31) which detail roll-out and awareness-raising of communities in the TCMP, and biweekly monitoring reports.
It should be noted that the TCMP is a joint Thilawa SEZ Management Committee and MJTD initiative with support from JICA. It is not the same as the 'Community Driven Operational Grievance Mechanism' (CD-OGM) concept proposed by Earthrights International and worked on with the Thilawa Social Development Group (TSDG) formed by some members of local communities in Zones A and B, and with support from local civil society organisation Paungku. However discussions between MJTD and these organisations have taken place including in December 2018.
MCRB has not worked on Thilawa SEZ since 2016, but will continue to work to promote responsible investment and good environmental governance by investors in the Zone, and draw lessons learned for other SEZs in Myanmar including Kyaukphyu and Dawei. The Thilawa SEZ Management Committee's expectations of companies investing in and doing business in the Zone to behave responsibly are set out in Notice 4/2015, also available here.
---
Related: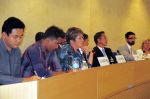 November 20, 2015
At the 4th UN Forum on Business and Human Rights, Vicky Bowman spoke at a panel discussion convened by the Global Business Initiative on Human Rights on 'Multi-stakeholder engagement in Thilawa Special Economic Zone'.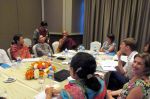 Feb 20, 2015
Myanmar Centre for Responsible Business convened a meeting on 19 February at Chatrium Hotel Yangon to bring together a number of company, civil society, government and international NGO organisations and individuals who are involved in the Thilawa Special