Research Phase for Pwint Thit Sa 2020 Kicks Off With a Reminder that Transparency and Corporate Governance Are Good For Business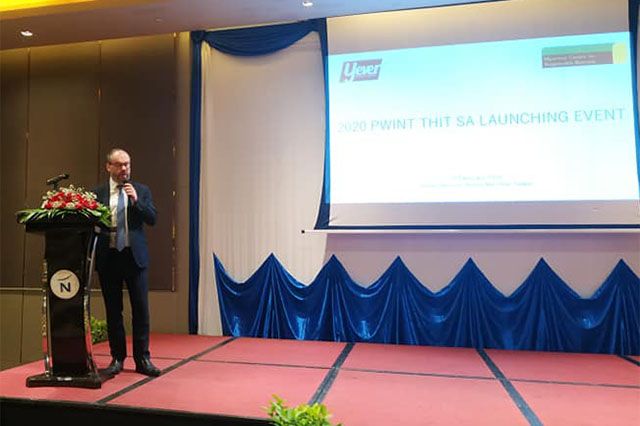 On 3 February, MCRB and Yever co-hosted a workshop for companies to explain the methodology and process for the 2020 Pwint Thit Sa report, and answer initial questions.
The workshop coincided with a visit to Myanmar by Paul Scully MP, the UK Prime Minister's Trade Envoy to Myanmar, Brunei and Thailand, and a member of the International Development Select Committee of the House of Commons, the Committee charged with oversight of the UK's aid programme through the Department for International Development (DfiD) which provides around half of MCRB's funding. Paul Scully - the first Member of the British Parliament of Burmese heritage – gave an opening speech in which he emphasised that UK investors looking to find Myanmar business partners who had good corporate governance, were transparent, and cared about people and the environment. He outlined the elements of DFID's programme in Myanmar which were aimed at promoting corporate governance and transparency, as well as wider improvements in the business climate.
Vicky Bowman (MCRB) and Nicolas Delange (Yever) gave a presentation on the plans for the 6th Pwint Thit Sa report, expected to be published in November 2020, and highlighted areas where the benchmarking criteria had been changed since 2019. These included bonus points for privately owned companies who do not have regulatory requirements to disclose information but nonetheless choose to do so, and a rating scale which would give more points to companies who have corporate policies which are both meaningful and show evidence of implementation in their reporting. Also added in this year's scorecard are criteria related to the governance of corporate philanthropy.
---
Read also