Discussion of Health, Safety, Labour and Community Issues in the Telecoms Sector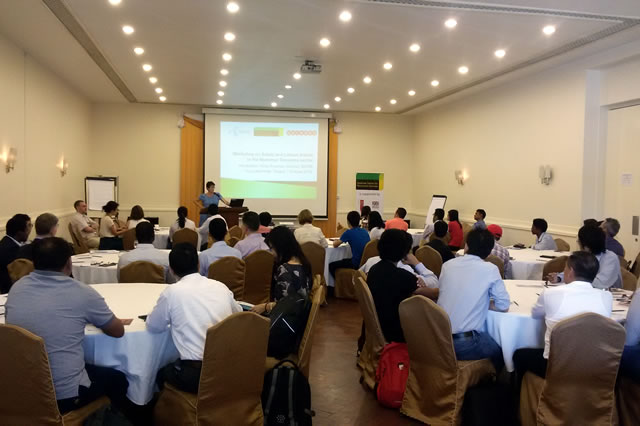 MCRB with the support of mobile operators Telenor and Ooredoo and the participation of the Factories and General Labour Laws Inspection Department (FGLLID) of the Ministry of Labour, Immigration and Population (MOLIP), facilitated a peer-to-peer workshop on 7 October 2016 for mobile network operators and tier 1 and tier 2 subcontractors, and consultants.
This meeting, which followed on from MCRB's ICT Sector Wide Impact Assessment (SWIA) published in October 2015, was intended to be a forum for companies to exchange experience and best practice in addressing health and safety, labour, land and community issues ('offline human rights') in the rollout of Myanmar's telecoms network.
The workshop was attended by 45 participants from the three main mobile operators Telenor, Ooredoo and KSGM/MPT, main tower construction companies Irrawaddy Green Towers (IGT), Apollo Towers, Edotco and their sub-contractors (fibre laying companies, equipment providers, and construction companies). It was the first such networking opportunity for many participants.
The forum heard from U Kyaw Kyaw Htun (Deputy Director, FGLLID) who gave a speech (Burmese version) on behalf of his Director-General U Win Shein updating on the future Occupational Health and Safety (OHS) Law.

Participants were polled on their key concerns around safety. The majority identified lack of HSE awareness of their Myanmar workforce.
---
Read also