Consultation Meetings Held on the Mining Sector Wide Impact Assessment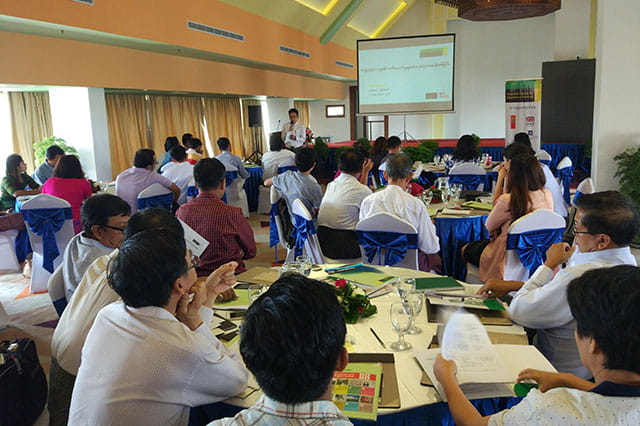 On the 11 and 12 October Myanmar Centre for Responsible Business (MCRB) held two consultation meetings in Yangon to receive feedback and allow discussion on the draft Mining Sector Wide Impact Assessment (SWIA).
One meeting was held in English and the other Burmese, the agenda was the same for both days and participants were welcome to attend both.
The consultation was attended by over 40 people on each days, representing a wide range of stakeholders including: government, civil societies, NGOs, researchers and mining companies.
The key findings of the SWIA were presented to the participants and time allowed for questions and discussion.
Following this there were a number of break-out discussion groups to allow comment and critique of the recommendations made in the SWIA. The discussion groups included:
Community engagement, consultation and grievances
Safety and labour
Impacts on women and children
Impacts on land and livelihoods
Impacts on the environment
Subsistence mining and formalization
Permitting processes
Benefit sharing
The feedback from these break-out groups was presented back to all the participants, and allowed participants to share their own experiences and knowledge.
The SWIA team also visited to Naw Pyi Taw to report the findings to the Ministry of Natural Resources and Environmental Conservation and receive feedback and comments from the Ministry.
The SWIA team welcomes feedback on the draft Mining SWIA Report until the 31 October. MCRB and the Danish Institute for Human Rights will take all feedback into account when working to finalise the report for publication.
---
Read also