Experts object to firms' plans to mine sand in Tanintharyi Region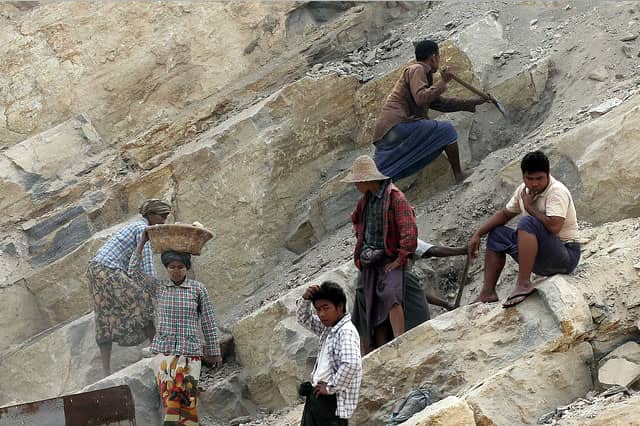 A local company plans to extract 5 million cubic metres of sand over five years in sensitive coastal areas in Tanintharyi Region without legally-required environmental assessments.
Experts warn that the proposed sand mining will be highly damaging to a nearby pearl farm, biodiversity and fisheries and livelihoods of local communities. The issue highlights some of the problems companies face when pursuing development plans in the frontier economy.
Two official documents seen by The Myanmar Times reveal that Kyaw KS Development Trading Co Ltd, registered as a local company in Yangon Region, is seeking approval to extract 5 million cubic metres over five years in Tanintharyi Region, claiming that there will be "no environmental damage". There was no mention of environmental assessments.
Notice No. KDTC-Sea Sand 42/2018 from Kyaw KS, dated May 25 and signed by township administrator Tin Myo Aung, argues that the site of the sandbanks is "13 miles away from A Lae Man Island, where the locals live, and it does not affect the local fishing sites", and that the extraction will attract investments for the regional government and residents. The letter suggested a "ground survey" and examinations to be conducted to check if there is overlap between the mining area and fishery sites.
Aung Thein Hlaing, township administrator at Kawthaung District, wrote to the District General Administration Department on May 28 that "The ground survey was conducted with district, township, and villages officials and responsible persons from the company, on February 24, 2018. It was decided after a meeting that as the mining project avoided the local fishing areas, there will be no objections. There will be no objection if Kyaw KS Development Trading follows the procedures and instructions from the Ministry of Mines/ regional government."
Continue reading on the Myanmar Times
Read also