MCRB links a monitor to Purple Air, the global map which crowdsources air quality data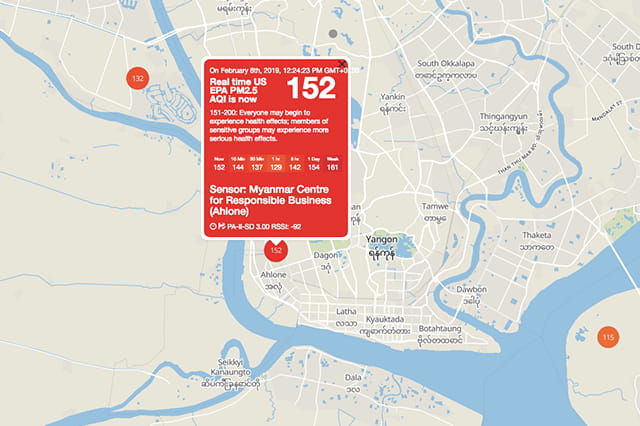 In view of increasing concern about the quality of air in Yangon, and throughout the Southeast Asian region, and the negative impacts on health, MCRB has installed a Purple Air monitor at its office.
This uses a laser particle counter to feed real time measurement of (amongst other data), PM1.0, PM2.5 and PM10 to the PurpleAir Map. Three other monitors are currently installed in Yangon. The map, which is global, and allows for comparison of Yangon with other cities in Asia and beyond, depends on crowdsourced data and is open to anyone to establish a monitor.
Read also