You are here
Home
»
MCRB Mid-Term Review (2015)
MCRB Mid-Term Review (2015)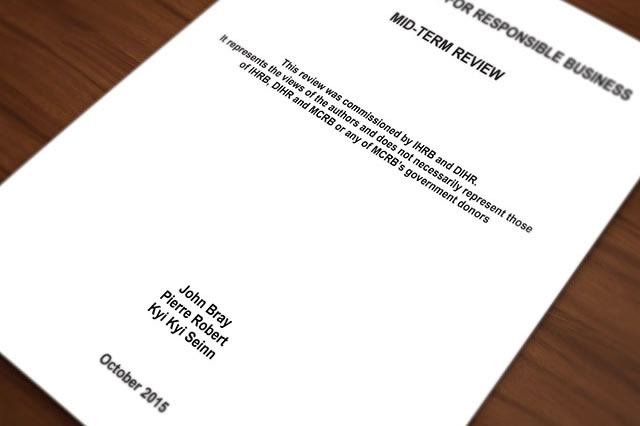 An independent mid-term review of the first two years MCRB's work and achievements was conducted in mid-2015.

The review was overseen by the Institute for Human Rights and Business (IHRB), on behalf of and in consultation with the MCRB steering group, in IHRB's capacity as the entity with fiduciary responsibility for MCRB in its relationship with the donors who fund the centre.
The terms of reference were discussed and approved at a donor meeting in Yangon in February 2015, and the reviewers were hired in April 2015 with the approval of donors following a competitive tender process. The members of the review team were Pierre Robert (project leader), John Bray and Kyi Kyi Seinn.