You are here
Home
»
About the Myanmar Centre for Responsible Business
About the Myanmar Centre for Responsible Business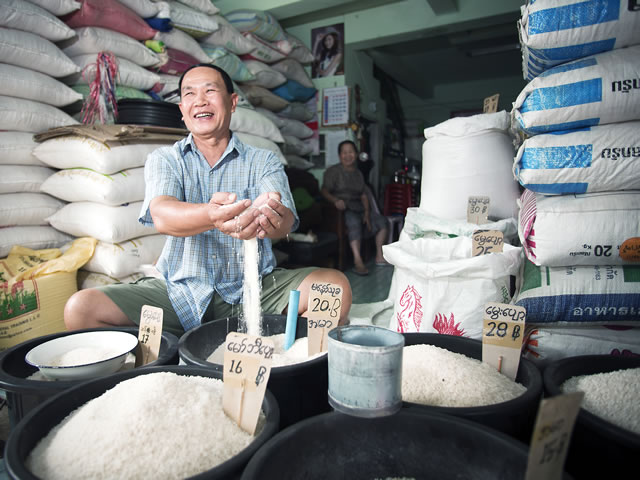 The Myanmar Centre for Responsible Business is an initiative to encourage responsible business activities throughout Myanmar.
With a team based in Yangon, headed by Vicky Bowman, it aims to provide a trusted, impartial forum for dialogue, seminars, and briefings to relevant parties as well as access to international expertise and tools. MCRB's Theory of Change is intended to lead to Impacts relating to the Protect, Respect, Remedy framework of the UN Guiding Principles on Business and Human Rights, which were unanimously endorsed in June 2011 by the UN Human Rights Council.
The Centre is a joint initiative of the Institute for Human Rights and Business (IHRB) and the Danish Institute for Human Rights (DIHR). Together with MCRB, DIHR and IHRB consist of a Steering Group which meets at least annually to agree and review progress on MCRB's multiannual programme document, and report to MCRB donors and the Board. The current programme from 2019-2021 sets out that:
MCRB's Vision is that responsible business practices support sustainable, inclusive and peaceful development

MCRB's Mission is to provide a trusted and impartial platform for the creation of knowledge, building of capacity, undertaking of advocacy and promotion of dialogue amongst businesses, civil society, governments, experts and other stakeholders with the objective of encouraging responsible business conduct throughout Myanmar. To achieve this mission, the MCRB will continue to facilitate participatory activities around advocacy, capacity-building and dialogue, based on evidence, targetted at three main stakeholder groups, business, government and civil society.
A risk register is updated quarterly by MCRB Management, and reviewed by the Steering Group, biannual donor meeting and the Board. Main risks relate to health/safety of employees, risk of insufficient financial or human resources to deliver MCRB's programme, lack of stakeholder support or engagement, cybersecurity, banking and exchange rate risk.
MCRB in Yangon has been registered since January 2014 with DICA as the Myanmar branch of MCRB Ltd (Company Registration No. 113633034, formerly 830FC/2013-2014). MCRB Ltd is a private limited company registered in the UK (registration 08732191) incorporated in October 2013, whose single shareholding is held by the Institute of Human Rights and Business Ltd, one of MCRB's founding members. The Memorandum and Articles of Association (MAoA) of MCRB Ltd. includes the Objects of the company (Article 3.2) which shall include the promotion of human rights through responsible business in Myanmar.
IHRB Ltd is a Private company limited by guarantee without share capital registered in the UK, and which has been registered with Companies House as an entity with significant control over MCRB Ltd. IHRB is also UK-registered charity (1131790). The Board of Directors for MCRB Ltd consists of Bjorn Edlund, Ron Popper and Vicky Bowman. Ron Popper is also a Trustee of IHRB. Although not required to do so, the Board aims to meet annually, most recently in December 2019 in London, when all three Directors attended. The Board has not opted to delegate any responsibilities to Committees (see Sections 8-9 of MAoA) and inter alia undertakes responsibility for audit oversight. Both MCRB and IHRB's accounts are prepared by LMDB in accordance with Financial Reporting Standard 102 and The Companies Act, and audited by Myrus Smith. The audit is performed in accordance with international standards on auditing. All audit reports to date have been 'unqualified'. Audited accounts are filed at Companies House.
MCRB is a signatory to the UN Global Compact and, as a non-governmental organization, submits a biannual Communication on Engagement.
---