You are here
Home
»
Anti-Corruption Code of Conduct
Anti-Corruption Code of Conduct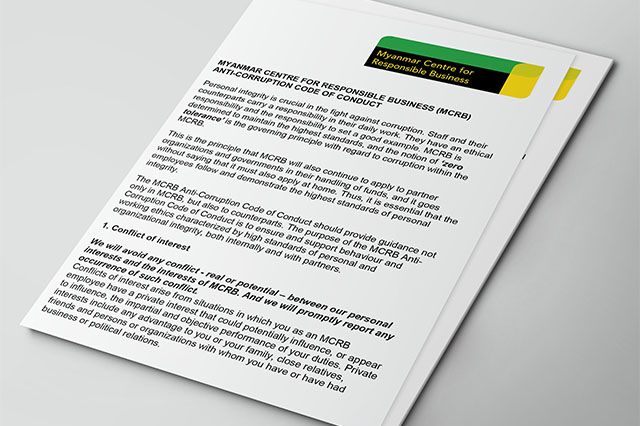 Personal integrity is crucial in the fight against corruption. Staff and their counterparts carry a responsibility in their daily work. They have an ethical responsibility and the responsibility to set a good example. MCRB is determined to maintain the highest standards, and the notion of 'zero tolerance' is the governing principle with regard to corruption within the MCRB.
This is the principle that MCRB will also continue to apply to partner organisations and governments in their handling of funds, and it goes without saying that it must also apply at home. Thus, it is essential that the employees follow and demonstrate the highest standards of personal integrity.
The MCRB Anti-Corruption Code of Conduct should provide guidance not only in MCRB, but also to counterparts. The purpose of the MCRB AntiCorruption Code of Conduct is to ensure and support behaviour and working ethics characterised by high standards of personal and organisational integrity, both internally and with partners.