Vicky Bowman: It's the many impacts of business on the environment which are of most concern.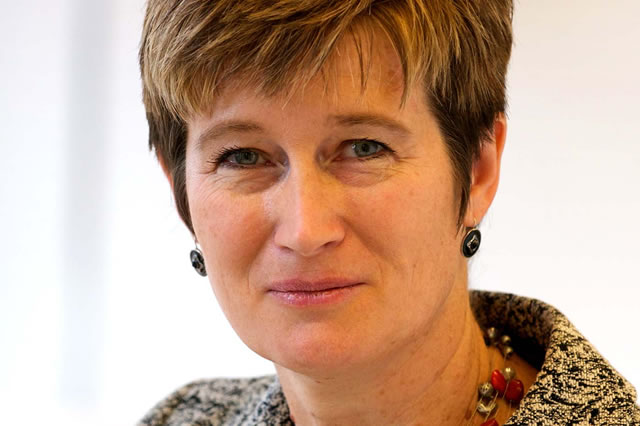 An interview with Vicky Bowman, Director of the Myanmar Centre for Responsible Business.
This interview was originally published by the Global New Light of Myanmar
Q. What does 'responsible business' mean? Why is it important?
A. MCRB believes that responsible business is business which is good for all of the people of Myanmar, and is both profitable and sustainable.
Q. Is the Myanmar business sector transparent and accountable?
A. The situation in Myanmar is changing. Previously business was done in a very closed way, under the military government. Now there is market pressure on Myanmar companies to reform in order to attract foreign investors and business partners. This trend is good for the country. We found that some of the Myanmar companies we have studied in our Pwint-thit-sa (Transparency in Myanmar Enterprises) report are starting to adopt international standards of corporate governance and transparency. That is paying off in terms of getting more partners, and foreign investor interest. It is also important that companies seek out feedback and learn and improve. For example, we find some Myanmar companies have started to do that through developing a complaint/feedback mechanism, and through being more accountable to their stakeholders.
Q. What is the interest from companies in the training that MCRB offers?
A. MCRB offers free workshops on different areas like human rights policy, anticorruption, and environmental impact assessment (EIA) and also discussion of specific sectors, such as tourism. A particular area for companies to improve their practices is environmental management. While Myanmar has introduced an EIA requirement, what we have seen is that many Myanmar companies do not really understand the purpose of this, how complex it is, how much it costs to have it done professionally, but how useful it can be if done properly. Managing environmental impacts costs money but it is essential for sustainable business. The government needs to rethink the costs it imposes on business, with a rebalancing from the corporate tax rate, which is 25%, which is high compared to other countries in the region, and many companies evade it, to requiring more companies to invest in reducing their environmental impact, for example water use, dust, waste water, and energy use. At the moment, we see companies spending a lot of money on so-called donations – which is some cases amount to corruption – but not much on good environmental and social practices. That's not responsible business.
Q. What role does a 'third party expert' play in EIA?
A. All companies who have to conduct EIAs are legally required to use a qualified third party expert. It's not a choice. But at the moment the problem is that many of the people who are now offering third party EIA services are not experienced and don't have the necessary qualifications, but the Myanmar company using their services doesn't know that. We recommend to companies that they should consider international EIA consultancies for complex projects but we also recommend that international EIA consultancies have a duty to transfer skills. In the end, there should be a common interest amongst EIA consultancies in seeing standards rise.
Q. Why does MCRB publish reports on certain sectors as well as Briefings on issues such as Business and Child Right, Discrimination etc?
A. For our sectoral reports, we focussed on the sectors of growing importance to the economy and where there was increased Myanmar and foreign investment and the potential for significant human rights impacts. Our first sectoral report was oil and gas. We've also looked at tourism, ICT and mining and we are currently studying the oil palm sector What we are looking there is to study the positive and negative human rights impact of the sectors, how policy and legal frameworks support or prevent positive impacts, and what are the international standards and good practices. For our Briefing Papers, like the one we recently issued on combatting discrimination in the work place we draw on our field research findings from the sectors, but also raise awareness of good international practice. For example companies may not be giving much thought to the different aspects of children's rights which their business can have a positive or negative impact on. It is not only about child labour. It's also about how a businesses could have an impact on safety of children – for example by marketing a product that's dangerous for children, or in an irresponsible way, such as marketing of milk powder instead of breast milk, or marketing of cigarettes.
Q. I heard that your reports are sent to respective ministries and parliament. So how is the cooperation with them?
A. Our sector-wide impact assessments have recommendations to government on policy and legal issues, and as the government makes its reforms, we feed in our ideas and reports. We've done a lot of followup work on sustainable tourism with the Ministry of Hotels and Tourism and other stakeholders including regional government, MPs, businesses and civil society groups. In Taninthayi we are working with Fauna&Flora International which has environment expertise and has mapped the sensitive environmental areas. We hope that collaboration will lead to a master plan for sustainable tourism development in Taninthayi, including the Myeik Archipelago. If tourism is developed in a way to protect the environment, it will benefit all stakeholders and result in a successful tourism industry, with opportunities like dive tourism and adventure tourism. If tourism is not properly managed, for example by failure to manage waste, hotel construction, or the impact of tourists on coral, it will destroy the thing that tourists want to visit. So it's really important that the government manages and regulates how tourism is developed based on a good understanding of the environment and the market.
Q In your view, where are the worst impacts from business in Myanmar?
A. It's the many impacts of business on the environment which are of most concern. This is worrying because impacts on the environment also cause social impacts. They cause impacts on people, on their livelihoods if their land is poisoned or their fish stocks depleted by industrial pollution, on their health and safety if the hillsides are eroded. For example poorly controlled jade mining in Hpakant leads to dangerous waste tips accessed by scavengers, with hundreds of deaths each year when those waste tips collapse. It leads to sediment pouring into Uru Chaung and damage the health and livelihoods of those downstream.
That's why we need the full implementation of the Environment Management Plan for Hpakant which was commissioned by the Ministry, and recently submitted by Coffey, an Australian consultancy. It is very solid piece of work which raises some key questions about sustainable mining practices, and gives practical answers. Deforestation is also a business impact of concern, for example by shrimp farms or tourism destorying mangrove areas, or oil palm plantations in southern Taninthayi, or roads to mines which cause deforestation directly and indirectly, by encouraging loggers to enter. So environmental impacts have big impacts on people's lives, and can even kill them. This is not just about saving the tiger, it's about saving farmers lives and the lives of their children.
Q. What are the challenges for your work?
A. The biggest challenge is that the government lacks capacity and knowledge, so their ability to enforce laws is weak, even where those laws are clear and enforceable. There are three pillars for responsible business and human rights. The first is the government's 'duty to protect' human rights, through laws and their enforcement. Second is business' 'responsibility to respect human rights' through understanding their impacts, and reducing the negative effect. The third pillar is 'remedy' – the government, and/or the business, should end and made good any breaches of human rights. Take for example, the minimum wage. It's an essential piece of government law to protect human rights, and protect workers from being exploited. But the problem is that government doesn't enforce it, then businesses say they won't implement it because their competitors are not doing it. If they pay the minimum wage, they won't win business – unless they are working for another responsible business who insists on their suppliers being fully compliant with the law. Lack of law enforcement is a big challenge. But it also requires better laws in the first place. So an equally big challenge is poor quality, contradictory, and unclear laws, particularly as they are adopted without any systematic business input. My biggest wish is for better regulation. If you have better regulations, you have better enforcement, less corruption, and you'll have better more responsible business. This is the most important thing the government can do to encourage business.
Better regulation happens when a government gets feedback from business, and when it publicly consults business, and other stakeholders too. MCRB always encourages Ministries to do this, and on the few occasions that they do, we always submit a response with specific suggestions if there's any issue relating to responsible business. We did that with the new Myanmar Investment Law, which was a model for consultation process. DICA was very open to all input. As a result this is generally viewed as being the best business-related law that has been adopted recently. There's a Private Sector Development Committee, chaired by the first Vice-President U Myint Swe. I hope that it could instruct all Ministries that no laws which have an effect on business should be submitted to Cabinet without three months public consultation first, in which the impact of that regulation could be examined from all angles. Regulation is essential. But too much regulation is almost worse than no regulation. At the moment we have too much red tape but no effective regulation.
Q. What do you think of current labour laws and regulations?
A: We'd like to see a wholesale reform of what is a very fragmented set of labour laws. There are labours laws for factories, and laws for shops and establishments, but nothing for construction or agriculture. There are news laws on dispute settlement, and the minimum wage, but these have weaknesses that need fixing. And in most cases, we find that businesses, particularly SMEs, don't even know what the law says. In some cases it's not even fully available to the public. There is a proposal from the International Labour Organisation and several other development partners to help the government create a unified, consistent and clear Labour Code. This is welcome, as if such a Code is in place, employers will find it easier to follow and government should find it easier to enforce.
Another important law which is now with parliament in draft is on occupational health and safety. Again, there was no systematic consultation with business or trade unions or other stakeholders. We are concerned that its approach is unrealistic. It seeks to control, rather than adopting a risk-based approach. It also seeks to make health and safety officers personally accountable rather than the leadership of the business. No-one will want to be a health and safety officer in that case. Health and safety should be the top priority for the CEO and owners of a company. The right to life is a fundamental human right, and if you get it wrong, and someone is killed by your company's unsafe operations, you can't reverse it.
Another aspect of labour law that we are working on is to bring together different stakeholders to discuss how businesses should include people with disabilities, as workers and as customers of the products of business, such as banking services, or tourism. There was a good law adopted in 2015 which made it illegal for government and business to discriminate against people with disabilities. But one of the remaining issues to decide in the bye-laws which have not yet been adopted, is whether there should be mandatory 'quota' for the percentage of people with disabilities that a company should be required to employ, or be fined if they don't do so. We think this approach needs further discussion by government, business and disability groups, because it can't just be simply implemented, particularly when people with disabilities are discriminated in education and in public transport, as well as in society, and where there is little in the way of medical and social support networks. So MCRB is promoting more discussion about how businesses can be more inclusive for people with disabilities.
Q. What is your Pwint Thit Sa project trying to achieve?
A. The aim of Pwint Thit Sa is to encourage companies to be more transparent by publishing more information about their business on a website. If they are more transparent, their stakeholders will have more information to hold them to account, and to build trust. Those stakeholders might be workers, might be local communities, they might be consumers. For example, if you have a complaint about a company and its actions or its services, you should be able to contact that company, and get a response.
Q. What suggestions do you like to give about consumer protection rights?
A. There is a Consumer Rights Law, but there is low awareness of it. Food safety is a particularly major public concern. We have worked a little with some of the international standards organisation like Global GAP and FSSC22000, which is food safety certification system that is intended to encourage safer food production not just for the export market place but also for Myanmar consumers. For example there needs to be control of pesticides and 'foreign bodies' like stones in food products. Myanma consumer organisations are not strong yet either. They are mostly focussed on food safety. However consumer rights also relate to new products like telecoms. Telecoms and mobile connectivity offer great opportunities for consumers. But there are also threats, like privacy of personal data, or being overcharged by phone companies.
Q. How about the land rights and land tenure and what is being done to hold land grabbers accountable?
A. Land rights are very, very complex here because of the lack of good paperwork about around land ownership. We always encourage investors to do a lot of due diligence before they pursue an investment involving land, such as mining licenses, or building or leasing a factory or a hotel. Businesses need to be legal, and they also need to ensure that they do not leave current users of the land worse off as a result of the investment. Ideally they should be better off. This is something that you can't just achieve by giving farmers a bundle of money. It requires a lot more prior assessment, a lot more planning and a lot more follow up to support people particularly the most vulnerable, and those who find it difficult to make the transition from a farming livelihood to a worker livelihood.
---
Read also