MCRB comments on the draft registration procedure for '3rd party' EIA consultants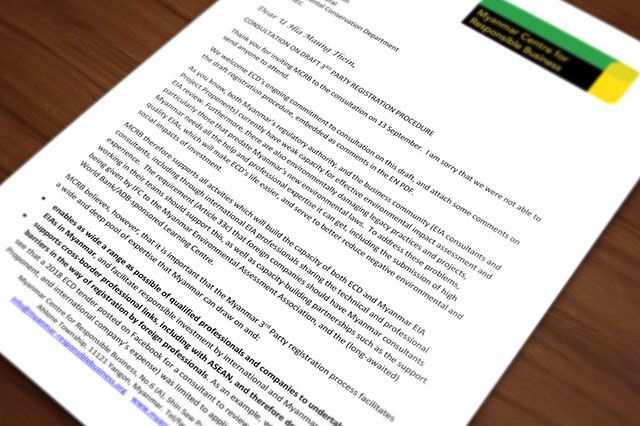 MCRB has supplied written comments to the ongoing consultation on the draft procedure for EIA consultant registration.
To view the comments, please right-click on the link below and choose "Save link/target as...". Document must be opened with Acrobat Reader for comments to be visible.
Right-click this link: www.myanmar-responsiblebusiness.org/pdf/2019-09-15-EIA-consultant-registration-MCRB-comments.pdf
These comments focus on:
Ensuring the widest possible pool of international and Myanmar expertise is available to undertake EIA in Myanmar

Avoiding conflict of interest in the use of 'independent experts' in the Licensing Review Board

Reinforcing the role and legal obligations of the Project Proponent concerning the accuracy and completeness of submitted assessments, and commitment to the undertakings included in them
---
Read also