Building the Capacity of Local EIA Consultants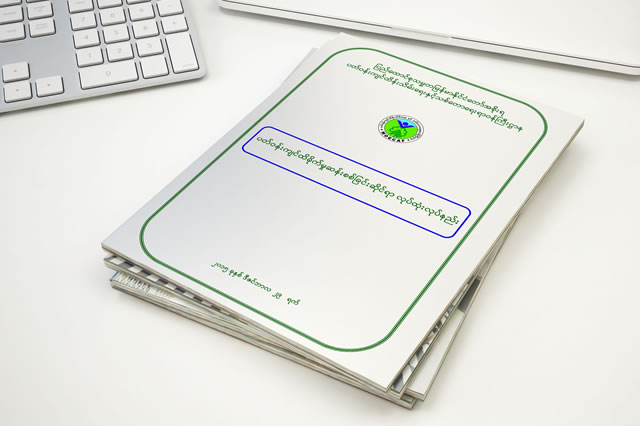 On 12 August 2016, Vermont Law School (VLS) and MCRB with the support from Heinrich-Böll Stiftung co-organised a training session for Environmental Impact Assessment (EIA) consultants in Yangon.
The training was intended to ensure that Myanmar EIA consultants understood how to implement the EIA Procedures, in particular requirements concerning consultation, participation, disclosure and risk mitigation and management; and to build greater understanding of the professional role of EIA consultants and discuss how the quality of EIA in Myanmar can be improved.
Just over half of the approximately 60 participants were local consultants conducting EIAs.
The workshop was opened by U Hla Maung Thein, Acting Director General of the Environmental Conservation Department of the Ministry of Natural Resources and Environmental Conservation (MONREC) who told participants:
"We have had over 100 reports, and some of them are good, but many are below average or very poor. I want to encourage all workshop participants to strengthen their capacity to conduct EIAs and to digest the detail of the EIA Procedure including non-technical requirements regarding content, format, presentation of reports, and the need for legal commitments by the project proponent and the consultant, as well as improving technical content."

U Hla Maung Thein added:
"Please pass the message to your clients that public participation is critical, and as important, even more so, than the environmental aspects of the EIA."

International environmental consultants, legal experts and MCRB's Extractives Programme Manager Aung Kyaw Soe presented on the business ethics of EIA consultant profession, EIA consultant registration scheme in Myanmar, Risk Assessment in EIA/IEE, Public Participation in the EIA Procedure.

A one day follow up to the workshop is planned for early October. It will focus on Consultant Due Diligence, Public Consultations, Mitigation Hierarchy and Environmental Management Plans.
---
Read also