Briefing Paper on Land Issues in Myanmar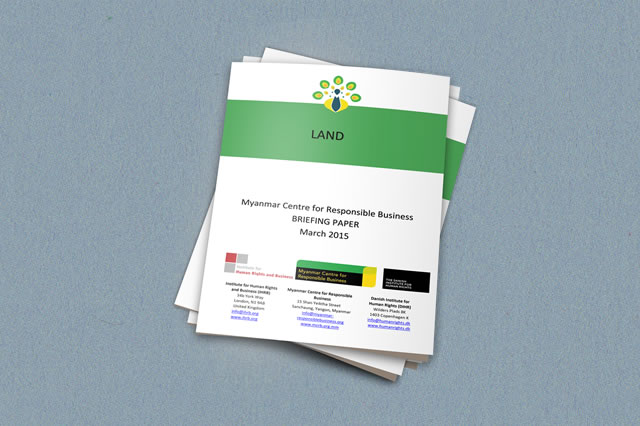 MCRB has published a briefing paper on land issues in Myanmar, as part of an occasional series. It is intended to assist businesses investing in Myanmar that are conducting due diligence on land and seeking an understanding of the current landscape from a human rights/responsible business perspective.
Land is likely to be a resource any business investing in Myanmar will need to make use of, whether as the site for a factory, warehouse, installation or office site, or for natural resources extraction or agricultural investment. It is also likely to be one of the most complex subjects for their due diligence.
The paper describes major challenges facing companies; briefly sets out the legal framework for land acquisition; highlights some key risk areas including widespread land disputes, Special Economic Zones (SEZs), and land in ethnic minority areas; and makes recommendations to companies on how to approach these issues.
The recommendations are based on relevant international standards including the UN Guiding Principles on Business and Human Rights; the International Finance Corporation's (IFC) Performance Standards 1, 5, 7, and 8; and the FAO Voluntary Guidelines on the Responsible Governance of Tenure.

---
Read also