MCRB at workshop on responsible business in Naypyidaw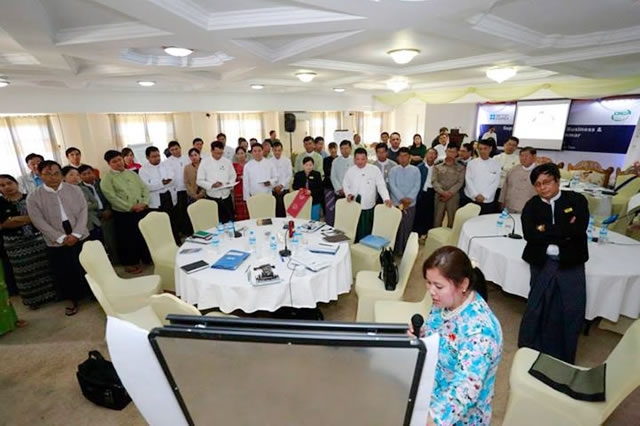 On 5 February, MCRB partnered with the British Council and the Myanmar Directorate of Investment and Companies Administration (DICA) to run a workshop for senior civil servants, parliamentarians and leaders from the business community to discuss promoting responsible business and investment in Myanmar.
Further details and photos can be found here.
On 6/7 February MCRB will be delivering a workshop for recently recruited DICA staff on international standards for responsible business behavior, including the UN Guiding Principles on Business and Human Rights.
---
Read also