Caution Needed on the Proposed EU/Myanmar Investment Protection Agreement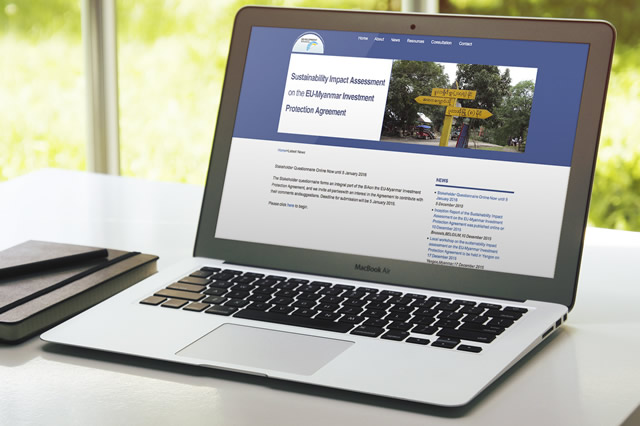 Vicky Bowman spoke at the 'Local Workshop on the EU-Myanmar Investment Protection Agreement: Impacts, Opportunities and Challenges' in Yangon on 17 December.
The EU have currently commissioned a 'sustainability impact assessment' of the EU/Myanmar SIA and are conducting an online consultation with a deadline of 5 January.

Vicky's presentation focussed on the impacts of possible increases in investment from the EU, and the risk of regulatory chill and increased litigation risk for Myanmar in adopting an IPA at a time of transition and legal flux.
She advised the Myanmar government to exercise caution on finalising the agreement until they had a full cross-government picture of potential impacts on existing contracts and laws and current legislative and policy plans.
The workshop, which brought together around 70 people from Myanmar and foreign businesses, government and civil society, was an opportunity to discuss the purpose of the draft IPA.
However, input from participants on potential impacts was hampered by the absence of information about the content and purpose of the draft agreement. An unofficial text of the draft IPA is available on MYLAFF, the document repository for sharing information about Land, Agribusiness, Forestry issues in Myanmar.
---
Read also