Discussing Collective Action to Reform Article 77 of Myanmar's Telecommunications Law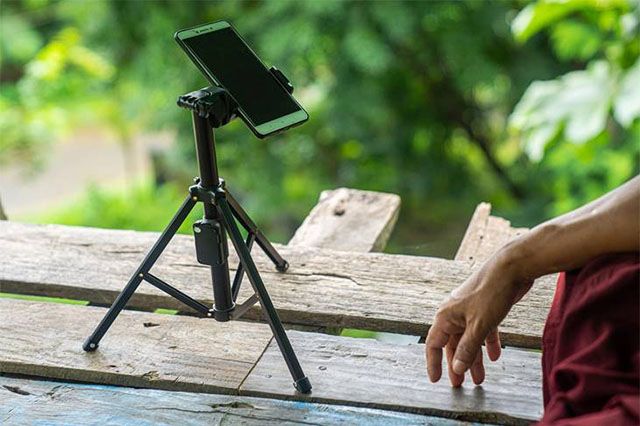 On 21 May, MCRB hosted an online multistakeholder meeting, in collaboration with its Myanmar Digital Rights Forum partners, Phandeeyar, MIDO, and Free Expression Myanmar, to discuss how the 2013 Telecommunications law, and in particular Article 77, could be reformed through collective, multistakeholder action.
It was attended by around 50 participants, mainly from companies, civil society organisations and international organisations. The meeting offered an opportunity to share information on these topics and highlight the impact of the shutdown on local communities and media. Participants discussed the need and opportunity for companies to take individual proactive steps to respect human rights and respond transparently to the current challenges, and also to work with others on collective action to address problems in the legal framework (see presentation).
Article 77 empowers the Ministry of Transport and Communications, with the approval of Union Government to telecoms operators and internet service providers to temporarily suspend telecommunication services, restrict specific communication services and collect necessary information and communications, and to temporarily surrender any Telecommunication Equipment, 'in the public interest'. This provision – which fails to meet international human rights standards - was included in the 2013 law without any safeguards, such as ensuring that blocking is clearly defined in the law; required for a legitimate aim; and necessary and proportionate to achieve that aim. Nor are there any provisions for democratic oversight and transparency.
In the last year, Article 77 has been used firstly to require a shutdown of mobile data services in townships in Rakhine and Chin States, impacting on the population's ability to access information, including on COVID-19. Subsequently, it has been used to require them to block a total of 2,172 specified websites, including those from reputable independent media outlets: Development Media Group (DMG), Narinjara News, Karen News and Voice of Myanmar. According to the authorities, the sites contain adult/explicit content, child sexual abuse, and contribute to misinformation ('fake news', 'fearmongering' and 'misleading the public in relation to the coronavirus'). This action has been criticised in a Joint Statement by over 200 civil society organisations.
The current legal framework in Myanmar, and the way in which the government is applying it, therefore puts companies in the unenviable position of choosing between complying with their licensing conditions and complying with international expectations that they respect human rights, in accordance with the UN Guiding Principles on Business and Human Rights (UNGPs), which establish that all businesses have a responsibility to respect human rights.
MCRB's 2015 Sector-Wide Impact Assessment (SWIA) of the Information and Communication Technologies (ICT) Sector highlighted the weaknesses in the Myanmar legal framework with regards to the government's duty to protect human rights, including Article 77 of the Telecommunications Law. MCRB noted that these posed a human rights risk for companies, and inhibited their ability to operate responsibly. The SWIA recommended to companies to "Collectively engage with the Myanmar Government on filling the gaps within ICT and cross-cutting laws to ensure alignment with international standards".
Such a legal framework would require the Myanmar government to:
Be specific, transparent and consistent in its demands, laws, and regulations that impact freedom of expression, including restrictions of access to content or restrictions of communications.

Only issue restrictions and demands that are consistent with international laws and standards on freedom of expression

When restricting freedom of expression, provide a clear written communication explaining the legal basis for government action, includes the name of the requesting government entity and the name, title, and signature of the authorized official and follows established domestic legal processes.
The purpose of the online meeting on 21 May was to explain the international human rights standards which are applicable, and set out the case for multistakeholder collective action to address the problems associated with Article 77. Collective action enables companies to work together to jointly engage governments to ensure that the regulatory frameworks under which they operate protect human rights, and thereby allow companies to both obey local law and respect human rights.
One example of international collective action in telecoms is the Global Network Initiative (GNI). The GNI is a multistakeholder coalition of over 60 business and civil society organisations. It has incorporated UN standards for freedom of expression into the GNI Principles. In particular, these note that
'The right to freedom of expression should not be restricted by governments, except in narrowly defined circumstances based on internationally recognised laws or standards. These restrictions should be consistent with international human rights laws or standards, the rule of law and be necessary and proportionate for the relevant purpose'.
During the online meeting, Judith Lichtenburg, GNI Executive Director presented the GNI, and two member companies, Facebook and Telenor, explained how the GNI principles and collective action approach were useful in helping them meet their 'responsibility to respect'.
MCRB and its MDRF partners will follow up with companies and others to build a coalition to prepare advocacy on legal reform with the incoming Parliament and government. Any companies and other organisations interested in getting involved should contact at MCRB.
---